Install New Lock Dayton, OH – Interstate Locksmith Shop
An outdated lock could pose a major threat to you and your premises. It is important to install and replace locks on a regular basis, to be sure that your security is at its peak all the time. If it has been a long time since you replaced your locking systems, it is wise to hire a locksmith to have a look at it. Call Interstate Locksmith Shop at any given point of time for consultation. Our experts will give your locks a quick once-over, and will either fix any minor issues with them or install new lock systems for better security.
Will your locks keep burglars out?
Locks would look just fine from the outside, but the internal components would have rusted. Such internal damage could cause the entire lock system to become inoperable after a certain period of time. Would you entrust the security of your home and valuables to a lock like that? Today's criminals are well-equipped and know how to exploit these flaws to break into your home. Call Interstate Locksmith Shop to install new locks and ensure that your premises are safe and secure again!
Install new locks for better security
Modern locks are quite advanced and come equipped with multiple advantages and features that provide ease-of-use while at the same time these locks enhance security. It is important to be upgraded, as most burglars would be smart enough to break-in using modern accessories and techniques. Interstate Locksmith Shop believes in helping you keep your premises safe. Our team of experts analyzes the situation to provide better locking options so that you stay safe and secure 24/7.
If you want to install new locks, we provide plenty of options to choose from: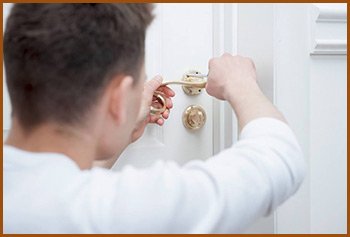 Digital locks
High-security locks
Smart locks
Deadbolt locks
Rim locks
Jimmy-proof locks
Keyless locks
Mortise locks
Anti-theft car locks
Electromagnetic locks
Superior quality at affordable prices
Interstate Locksmith Shop helps you improve and upgrade your locking systems on a timely basis, as it plays a significant role in keeping your security at the desired level. Instead of getting a poor-quality lock installed that will act as a liability instead of an enhancement, it is better to get top-quality locks installed. We've stocked up on high-quality products that can secure your premises.
Interstate Locksmith Shop provides superior quality services and products at affordable prices in Dayton, OH.