Commercial Locksmith Dayton, OH – Interstate Locksmith Shop
Securing commercial assets is essential for any business, big or small since any information leakage will have disastrous ramifications in the future. Dilapidated locks or compromised security systems might result in data or asset theft; therefore contact us to secure the valuables inside your office. Interstate Locksmith Shop has earned a solid reputation in delivering outstanding commercial locksmith services to its clients. We have specialized in repairing and installing the locks from scratch, irrespective of the difficulty and complexity level. Our locksmith experts work with unparalleled dexterity to protect the offices and warehouse from unwanted intruders, thereby securing confidential information.
We have specialists for commercial Zones:
Companies can claim whatever they want, but living up to is a different story altogether. Unlike them, we do not believe in making over the top claims. Instead, we allow our work to do the talking. Our single-mindedness towards achieving excellence and delivering commercial locksmith services are unmatched by any one in the Dayton, OH area. What's more, our technicians are highly-qualified and skilled at handling issues with even the most contemporary locks available in the market.
Our full range of commercial locksmith services as follow: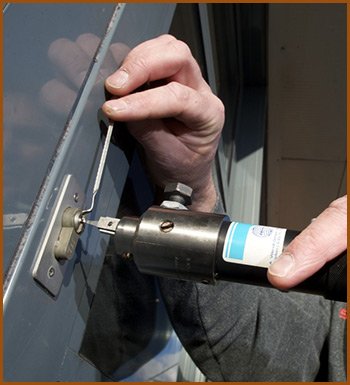 Resolving accidental lockouts occurring at offices
Repairing and installing new locks
Precise duplication and cutting of keys
Implementation of master key systems
Mailbox locks installation to protect mails.
Scanning every lock and diagnosing the defective ones
Fixing and replacement with newer locks
Suggestions to improve the security infrastructure
Quality comes first:
With persistence, dedication, and perseverance, we have established new benchmarks of quality that others can only dream to emulate. Every technical expert in our team has a plethora of knowledge and skills to perform locksmith troubleshooting techniques with perfect ease. High-end technology tools combined with round the clock services makes Interstate Locksmith Shop a winner all the way. We also have a massive network of locksmith professionals geared to accomplish the challenging assignments at any time of the day with complete confidence.
Contact us:
If you are worried about the well-being of your office, do not wait to get targeted by intruders and robbers. Instead, be proactive and call us at 937-587-0109 to get top of the line services. Right from receiving the call to the resolution of the issues, our technical experts display professionalism throughout.